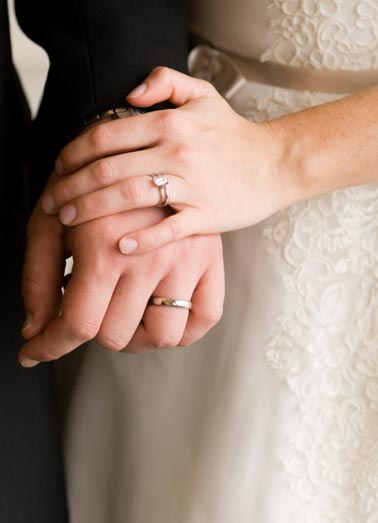 The wedding ceremony is such a joyous event, full of moments that become memories, inspiring and restoring us throughout our lives.
Exploring the Possibilities
There are many types of wedding ceremonies from which to choose: civil, religious, spiritual, Celtic, Buddhist, or a blend of different traditions. From a simple elopement to a full church wedding, I can help elevate your wedding to a cherished memory in your marriage. No ceremony is too traditional or too unconventional if it truly reflects your relationship and your commitment to each other.
Relaxing on the Big Day
The key to a pleasurable wedding is to trust me to guide you through your service and just clear your mind so you can truly be in the moment, fully experiencing the sights and sounds of the day. That guidance begins with the first phone call and continues throughout the process. We work out the details of your ceremony long in advance so that once you are standing before me, there will be no surprises and nothing to remember.